[ HOME ]
[ ABOUT ]
[ EQUIPMENT ]
[ SPECIALS ]
[ CULVER SAMPLER ]
[ LITERATURE ]
[ BANDS ]
[ RECENT RECORDINGS ]
[ MESSAGE BOARD ]
[ CLASSIFIEDS ]
[ LINKS ]
[ WEB DESIGN ]
[ CONTACT ]
Revised 03/01/05

STILL AVAILABLE FOR SALE!
Going out tonight?
CLICK HERE for a list of stores carrying the culver sampler!
~OR~
Buy the culver sampler NOW with a check or credit card through PayPal! Cost is only $10.00 $1 for shipping! Just click on the PayPal link below!
If you would rather send a money order or certified check please click HERE!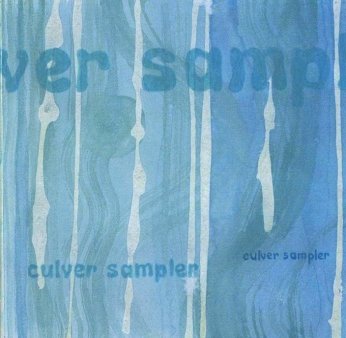 Click on a band/song name below to hear sound clips from Culver Sampler #1.
Use the web site link to go to a band's home page.

Please note that the inferior quality of sound files on the internet does not fully represent this studio mastered album!

Get real player and music match jukebox here for free to hear sound clips!





















The Culver Sampler series is Splatcat Records' attempt to showcase local musicians. You may not know it, but there are lots of talented people right in your backyard! No overdubs have been made so that you get a true sense of the artists. The performances you hear are as close to being there as we can muster. Culver Sampler #1 was completed in the summer of 2002. We're ready to start #2 so if you or someone you know has an original song they would like to record e-mail us and tell us about it! YOU could be on a Culver Sampler! Anyone who records at least 4 songs with Splatcat is automatically put on, but if you only have one song there's no reason it shouldn't be heard! You can pay a small fee to get that one song on the compilation.

Bands on board for the next culver sampler include INKLINE, plankton, and Jerry Mitchell!



[ HOME ] [ ABOUT ] [ EQUIPMENT ] [ SPECIALS ] [ CULVER SAMPLER ] [ LITERATURE ] [ BANDS ]
[ RECENT RECORDINGS ] [ MESSAGE BOARD ] [ CLASSIFIEDS ] [ LINKS ] [ WEB DESIGN ] [ CONTACT ]

SITE BY SPLATCAT WEB DESIGN - A DIVISION OF SPLATCAT RECORDS
©2000-2005 Splatcat Records